Science Courses
Want to cure diseases, explore the universe, solve world poverty? A postgraduate science degree will help you do it. You could study a pure science degree, such as Biology, Chemistry or Physics, or you may choose to study an applied science degree, such as environmental science or forensics science. Study science at masters level or choose a PhD in Science.
Whether you want to study an MSc in Molecular Engineering or focus your study on a Marine Bioscience PhD, use StudyLink to find it. StudyLink has over 2600 postgraduate natural and physical science degrees to search through from the best science universities in the UK. Compare fees and course content to find the best science postgraduate degree for you.
StudyLink's advice pages help you discover funding options for postgraduate Science degrees.
Postgraduate Science Subject Guides
Browse by Location
Spotlight On

12 month MPhil studentship at the University of Leicester
A unique opportunity for a recent Physics graduate to apply for a fully funded 12 month MPhil studentship available in the area of X-ray Physics and X-ray imaging as part of collaboration between the University of Leicester, ERDF, and 3DX-RAY Ltd. The studentship will cover a standard maintenance grant for 12 months and a small budget for research expenses. Applicants may already have obtained an MSc or equivalent but must have obtained their first degree (BSc) in the last three academic years (2011, 2012, 2013). UK/EU applicants only.
For more details please see:
http://www2.le.ac.uk/business/collaborations/support/irsa/mphil-advertisements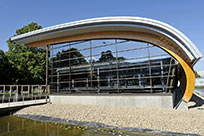 MSc/ MRes Sustainable Bioenergy at the University of Nottingham, School of Biosciences
The global bioenergy market is undergoing dramatic growth as governments and energy companies around the world look to biological sources to supply a larger share of transport fuels and electricity generation.
As a result, the industry needs qualified people with the right skills to sustainably drive the sector forward. This course is designed to provide you with the advanced knowledge and understanding to do this.
Ideal for individuals seeking to enter the sector, future research leaders, government policy makers and biofuels customer service consultants, this course will help you develop the knowledge and skills necessary to communicate, operate, investigate and develop bioenergy processes, whether you have a biology or engineering background.